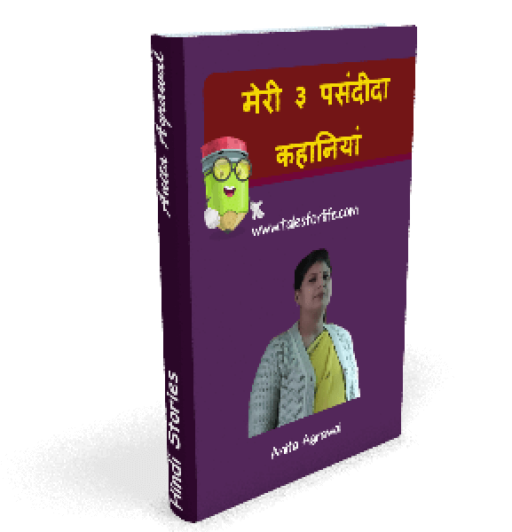 कहानी शुरू करने से पहले मै आपको बताना चाहूंगी कि मैने एक
EBOOK
बनाई है जिसमे मेरी तीन आत्मलिखित पसंदीदा कहानियाँ हैं और वो मै आप सब को बिलकुल
FREE
में दूंगी। आपको बस अपना
EMAIL ID
नीचे भर कर मुझे भेजना है ताकि मै तुरंत आपको EBOOK भेज सकू।
Tann…ki aawaz ke saath hi aakhari period physics ka samapt hua hi tha, ki mujhe kai friends ne gher liya.
"shruti…shruti  chalegi"
Kahan… ? shruti ne aashcharya se puchha
"Are yaar jungle mai mangal, yani picnic (forest trek) ke liye ja rahe hai" – sarita ne kaha.
"Jungle mai picnic, kaun jayega? Manlo..mere papa maan bhi jaye.. kintu mummy, Oh no! Vo kabhi nhi manengi. Vo toh pehle hi pure ghar ko sar per utha lengi. Na baba na, meri himmat toh nhi hai puchhne ki." – Shruti ne aanhkhe matkate hue kaha.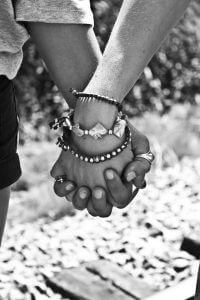 "Shruti tu meri sabse acchi dost hai na, meri baat nhi maneegi?" – Sarita ne thodi Manohar kerte hue kaha.
"Chal na shruti… Mai nhi janti tujhe toh chalna hi padega, ab tujhe kaise jana hai, tu jane aur haan hum log subah jayenge aur sham tak usi din vapas bhi aa jayenge. Phir darr bhi nhi hai, Keval ek din ki hi toh baat hai." – Sarita ne apni taraf se samjhate hue kaha.
"Ok… Koshish kerti hu" – Kehte hue Shruti class se nikal jati hai.
(Raste bhar Shruti yahi sochti jati hai ki kaise papa-mummy se kahungi)
"Mummy kal mujhe jaldi utha dijiyega, picnic per jana hai. Nhi… aese nhi.. Mejhe jaldi college jana hai extra class hai. Nhi.. nhi, yeh bhi nhi, khi mummy college pahochh gyi toh. Toh phir kya bolu…? Sidhe bolne per toh mummy kisi bhi halat mein jane nhi degi aur mai Sarita ka dil tod nhi sakti." Kuchh sochte hue..
"Yeh thik hai exam bhi aane wala hai, kyu na group study bol du. Haan.. yeh thik hai." – Apne mann hi mann nishchay kerte hue apne ghar aa jati hai.
(Agle din)
(Subah-subah Shruti jaldi se taiyar hoker chillate hue…."Mummy mai group study kerne ja rhi hu. Shaam ho jayegi." Kehte hue Shruti picnic ke bataye hue jagah per pahuchati hai.)
"Bahut accha kiya Shruti tum aa gyi. Mujhe pura Vishwas tha ki tum aaogi jarur." – Sarita  ne Uchhalte hue kaha.
"Tum kaho aur mai aau na, aessa bhi kabhi hua hai" – Shruti ne itrate hue.
"Jaldi karo verna vapas aate –aate late ho jayenge. Yaha se hume jungle ke ander jana hai. Sabhi ek dusre ka haath pakde rahenge. Agar koi chhuta toh samjho gye kyoki yeh jungle sadharan jungle nhi hai. Yaha janwaro ka antak hai isiliye savdhani baratni hai. Sabhi ke paas torch, rassi, chaku, compass, aadi hai na?" – Vinod ne kaha.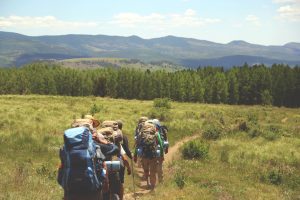 "Shruti tum iss jungle mein pehli baar aa rahi ho na. Tum toh bas mera haath pakde rehna" – Sarita ne kaha.
"Mujhe darr lag rha hai" – Shruti ne darte hue kaha.
"Kya yaar, itne logo ke beech darr lag rha hai." – Sarita ne kaha.
(Sabhi picnic [Forest trek] shuru kerte hain. Kuchh aage badhe hi the ki shruti ke jute mein ek kankad ghus jaata hai.)
"Ruko.. mere jute mein kankad chala gya. Nikal lu, sabhi ko roko na. " – Shruti kehti hai.
"Are unhe dhire-dhire aage badhne do, mai hu na tere sath mein. Mai toh itni baar iss jungle mein aa gyi hun ki chappa-chappa mujhe yaad hai. Befikar reh."- Sarita kehti hai.
(Shruti jhuk ker jute mein se kankad nikalti ahi aur jaise hi uthti hai dekhker dang reh jati hai. Sarita ka kahi bhi ata-pta nhi tha.
Iss samay Shruti ka ye  haal tha mano 'Ungli kato toh khun nhi.' Vo charo taraf daud-daud ker Sarita ko aawaj deti hai kintu uska kahi bhi ata-pta nhi tha.  Use samajh nhi aa rha tha ki vo apne friends se kaise mile? Vo ab kabhi mil bhi payegi ya nhi? Uske ander kuch hi samay mein darr itna sama gya ki vo jor-jor se rone lagi. Use laga ki Sarita ko koi janwar utha le gya jab vo jute mein se kankad nikal rhi thi. Vo apne-apne mann hi mann budbudane lagi.. "Sarita mujhe maaf ker do, jarur tum mujhe bachane ke liye aage aa gyi hogi. Kaash mai uski baat na manti toh vo bhi iss trip se inkar ker deti." Rote-rote thak har ke Shruti aage badhne lagi, reh-reh ker vo dare ja rhi thi ki kahi koi janwar na aa jaye.janwar ke saath saath use is baat ki bhi chinta thi ki uske mata pita ko is baat ki jankari nahi thi ki shruti apne friends ke saath jungle picnic manane gai hai is halat mai shruti ka jo haal tha vo ..vo hi janati thi aur baar-baar apne ko kos rahi thi ..ki main kyun aai ? kaash main papa-mummy ko bata di hoti to pakka tha ki vo mujhe is trip per nahi aane dete. Aise jungle picnic manane se to achha tha ki apne ghar per rahati . kyun main sarita ki baat maan li ? meri vajah se sarita bhi maari gyi. Sabhi log milenge toh mai kya bataaungi Sarita kaha hai? Kaise bataungi ki use koi janwar kha gya?
Agle bhaag mein janiye:-

Kya Shruti iss jungle mein Jeewit bach payegi?
Akhir Sarita ka hua kya?
Kaha gye uske friends?

In sabhi ka uttar janne ke liye Sunday ko padhe. Tab tak aap apne vichar niche comment mein likhe aur har baar ki kahani padhane ke liye Email ID dalker subscribe kare.
Dusra bhaag yaha phadhe: Part 2
Note- Agla bhaag Sunday (12/3/2017) ko pratahkal 6:00 baje prakashit kiya jayega.


Add to favorites
आपको यह कहानियाँ भी पसंद आ सकती हैं: 👇🏾